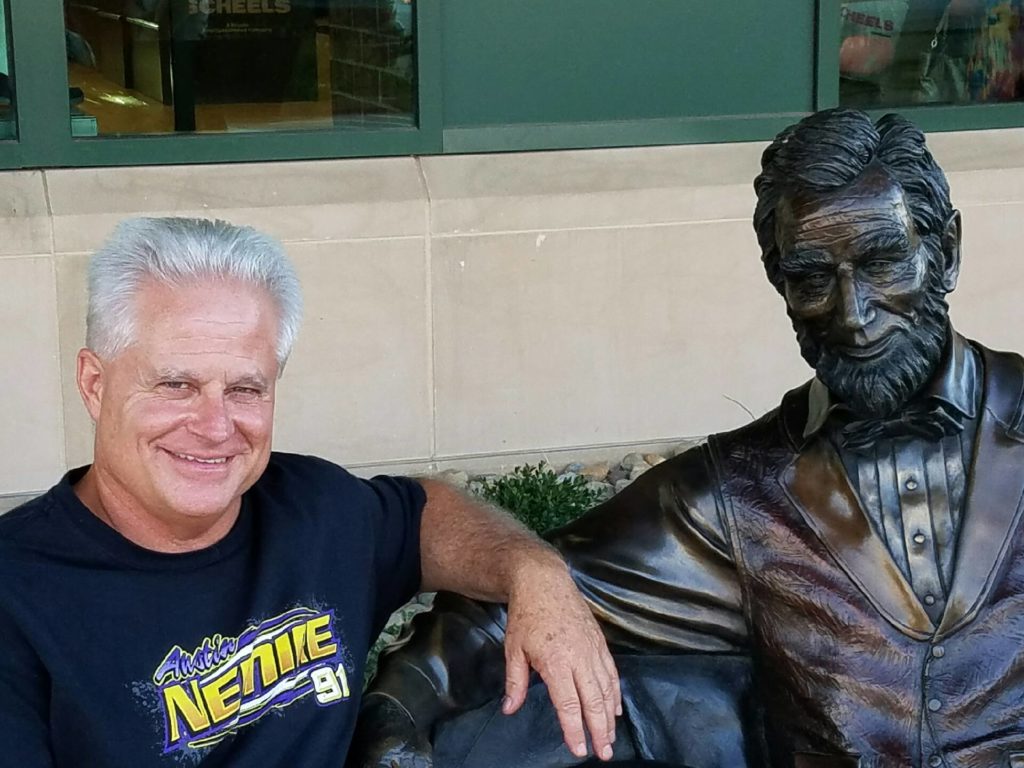 When I was nine years old, I locked myself in my room and didn't come out until I had read the entire contents of a biography on Abraham Lincoln. I never got over the experience, and have been reading about, studying America's 16th President ever since. That of course led to my unwavering fascination with history and the men and women who made it happen. I started reaching for every biography I could find…Zeb Pike, John Adams, George Washington…I couldn't get enough. The library became my best friend.
For history lovers across the world, I'd like to enhance your interest too. For those who could care less, I hope to get your attention just enough that you'll consider taking another look. I have faith that if I tell great stories, you'll begin to appreciate the history behind the stories. At any rate, thanks for stopping by; I look forward to getting to know you and making history!
Also, the 'Mystery' portion of the title simply means that there's a lot more to this site than history. We'll uncover the mysteries of life, get connected with the universe and help you to stay connected. We'll explore small town America, uncover its charm and meet the people who choose to live there, and we'll search out and salute our heroes along the way. We'll talk leadership and subjects near and dear to you. Heck who knows…might even show you a tap step or two or three…anything goes here, provided we're not violating the rights of others and acting in genuine kindness all the way through. "That we here highly resolve that" anything is possible if we move with great purpose, cause and belief. "See it because you believe it."
"You either think you can, or think you can't; either way, you're right."
More on me….
Merchant Marine, Great Lakes Tug Captain (Master of Motor & Steam Vessels all Inland Waters of the United States)
Public/Media Relations Professional
Adjunct Professor, University of Toledo (Professional Business Communication, Media Writing, Public Presentations)
Writer
Auto Racing/Sports Announcer (Public Address, TV, Radio, Internet)
American History Junkie (Lincoln, Adams, Twain, Wright Brothers, Masters, American Revolution, Civil War and more)
Small Town America Story Teller (Love it)
Metaphysics (Lifelong learner)
Public Speaker (As necessary)
Tap Dancer/Unicyclist
Languages (English/Spanish)
Avid Reader, Thinker, Walker
Find me on my History Mystery Man Facebook page, and follow the History Mystery Man on Twitter and Instagram.
Google+