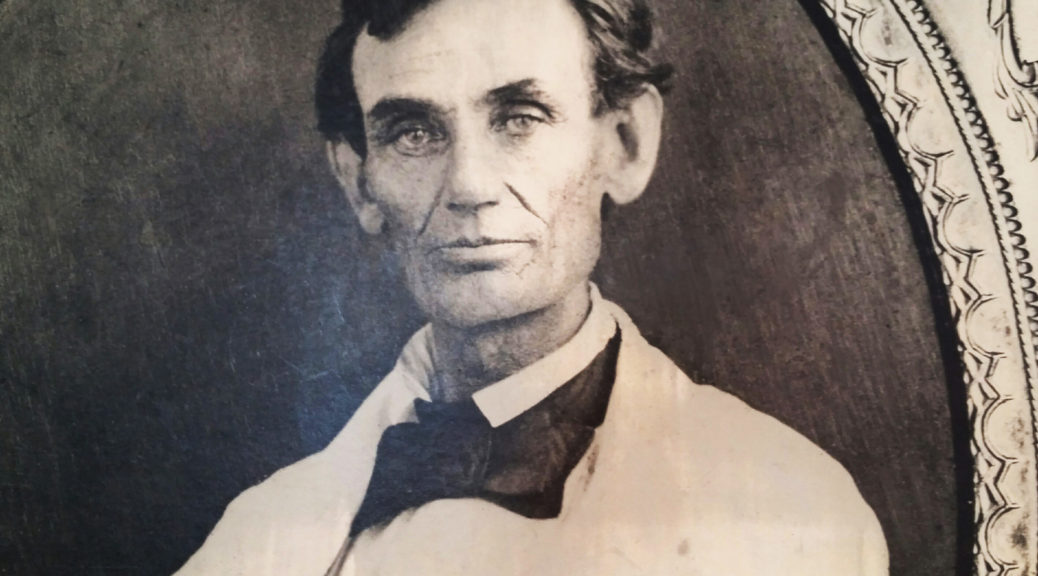 Lawyer Lincoln…the man in white? Armstrong on trial for murder
Lawyer Lincoln…the man in white? Armstrong on trial for murder
By Don Radebaugh — It's a rare thing indeed when Abraham Lincoln was photographed in anything but mostly black clothing…his 3-piece black suit would become his signature as President. However, one such photo shows Lincoln dressed in mostly white from bottom to top. So why did Lincoln opt for all white clothes for this particular photo op? There's arguably a good answer to that question, and it lies ahead.
Lincoln the lawyer ultimately left his mark all over the world yet he never once officially traveled outside the country. He spent the majority of his life — roughly 24 years — crisscrossing and zigzagging his way around Illinois. Whether he was visiting friends, doing business, campaigning or serving as a traveling lawyer on the Eighth Judicial Circuit, Lincoln, it seems, was everywhere in Illinois.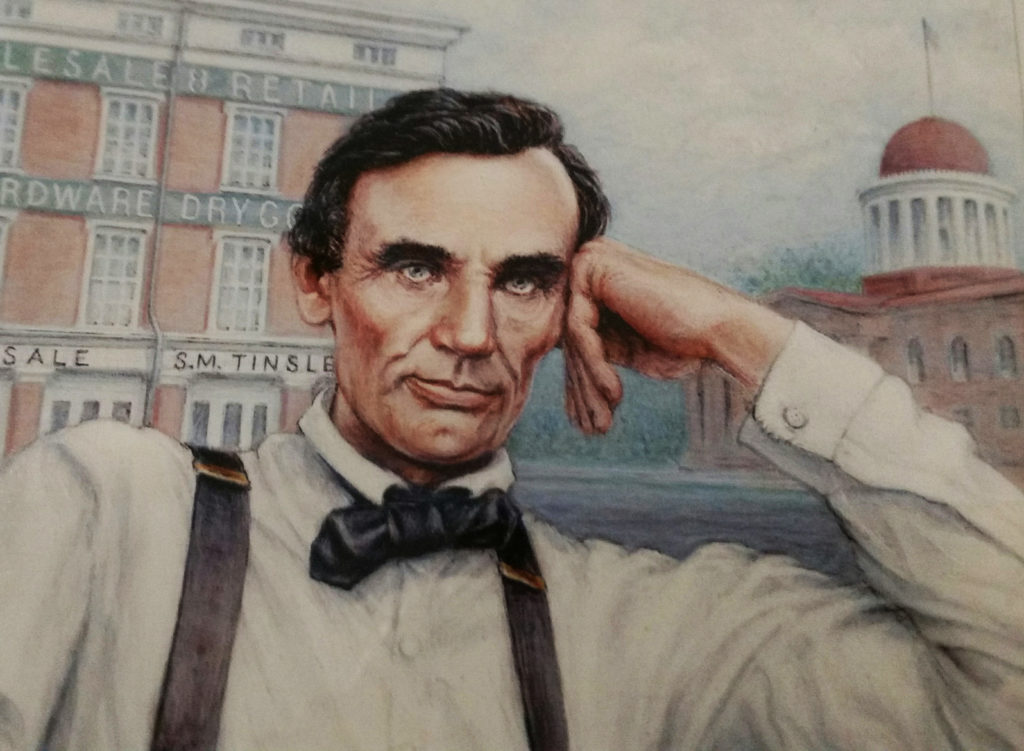 Back then, a traveling band of lawyers and judges made their rounds in the county seats, trying cases as they went. Lincoln also used his time on the circuit to campaign and network with the people who would one day know him as the 16th President. It was a hard life but Lincoln relished in it. He wasn't a complainer anyway. If he had to room with a mob of lawyers and judges in unflattering accommodations, the inconveniences he encountered along the way never bothered him. If it wasn't hard on Lincoln, it most certainly was on his wife Mary Todd who had to manage household affairs in Springfield, which included "the dear codgers." The Lincolns had four boys, although little Eddie died in their Springfield home just shy of his 4th birthday. Keep in mind, it wasn't just a weekend here, or there; when Lincoln traveled the circuit he was gone for three months at a time, twice a year.
Lincoln read and taught himself law when he lived in New Salem (1831-1837), just 20 miles northwest of Springfield. But when he trotted into Springfield April 15, 1837 on a borrowed horse with a saddlebag that contained everything he owned, it was game-on for his experiment as a lawyer. As it turned out, he became an exceptional lawyer and earned a handsome living. He was first a junior law partner with John Todd Stuart, a partnership that lasted until 1841. But the two drifted apart politically and Lincoln looked for work elsewhere. He became another junior law partner with Stephen Trigg Logan; but Logan eventually wanted to work with his son. So, after nearly eight years of working for senior law partners, Lincoln set out on his own in 1844, taking William "Billy" Herndon as his junior law partner. It was a partnership that was only dissolved when John Wilkes Booth fired the fatal shot at Ford's Theatre.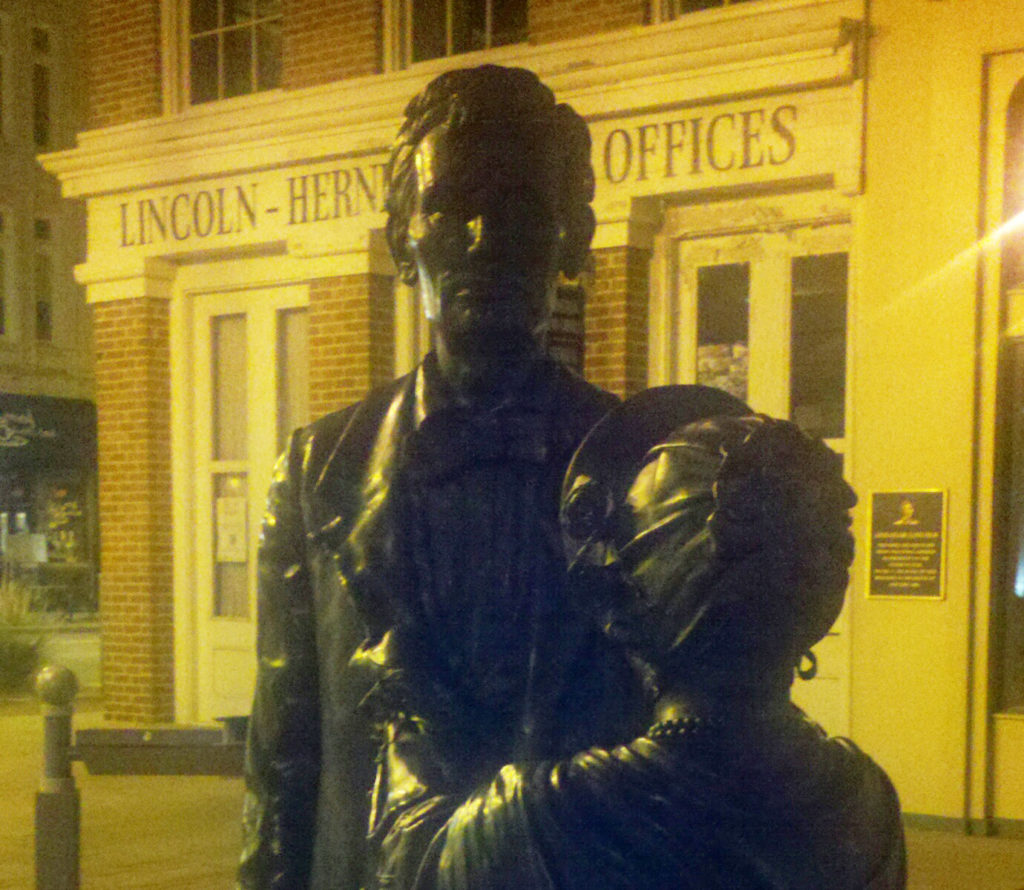 In fact, Lincoln's intentions after he served as President were to return to Springfield and "If I live I'm coming back some time, and then we'll go right on practicing law as if nothing ever happened," he told Herndon they day before he left for Washington. Lincoln visited with Herndon at his old law office near the Springfield square for the final time on Feb. 10, 1861. After the two reminisced about old times and wrapped up some legal business, Lincoln requested that the sign board on its rusty hinges should remain. "Let it hang there undisturbed," Lincoln said to Herndon. "Give our clients to understand that the election of a president makes no change in the firm of Lincoln and Herndon." Now, I don't know how well you know Lincoln, but that sounds exactly like something he would say…magnanimous in all measures. I believe, without question, that Herndon got the aforementioned quote correct.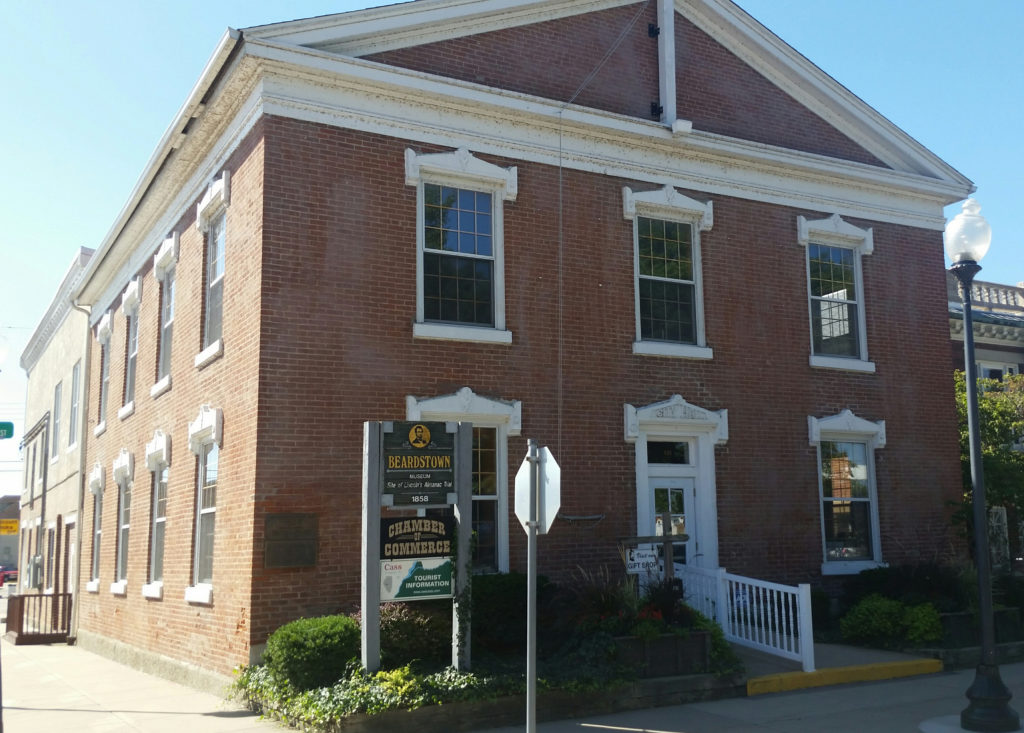 For nearly a quarter of a century, Lincoln practiced law. He didn't win every case by any stretch, but he won the majority of them, which is why be became so sought after in the legal community. He worked both sides, as a prosecutor and a defender. While several well-known cases stand out, one of the most famous cases Lincoln ever tried involved some good old-fashioned murder. That's right crime-fighters…Lincoln defended a man accused of murder. Most historians today refer to the case as the 'Almanac Trial'. The case came to trial in Beardstown, Illinois in the Cass County courthouse on May 7, 1858. Lincoln attended the trial polished up in a new white suit (cover photo). We cannot know whether Lincoln ever wore the suit again but the only photos of Lincoln dressed in white were taken on this day. I'm convinced that Lincoln was thinking way ahead on this one, as he always did…dressed in "good guy" white for the effect.
At any rate, Lincoln was defending William Duff Armstrong, accused of murdering James Metzker on the night of August 29, 1857 during a religious revival camp meeting near New Salem. Armstrong and another man, James Norris, got into a brawl of some sort with Metzker. Supposedly, Norris struck Metzker with a 3-ft. block of wood while Armstrong hit him with a slungshot, a lead weight wrapped in a leather pouch, fastened to thongs. Metzker died while attempting to escape. The prosecution was banking on the blow delivered by Armstrong.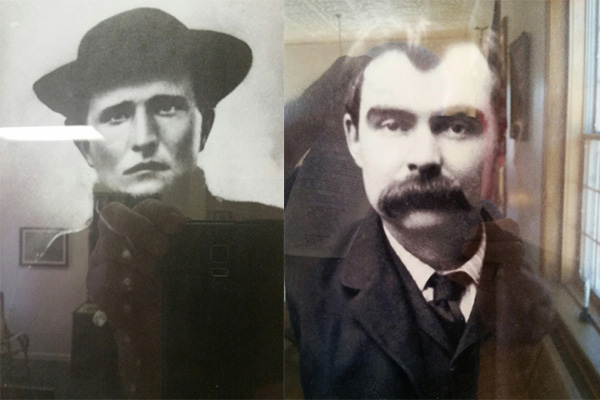 Now…Armstrong wasn't just any Joe-Shmoe off the street. Lincoln knew Armstrong on some level. He wasn't in any way close with the young ruffian, but he most certainly was with Armstrong's parents, Jack and Hannah Armstrong. Lincoln went way back with Jack…to the New Salem days when, for his own honor, wrestled Armstrong near Denton Offutt's general store in New Salem in 1831. The match became famous and part of the Lincoln Lore handed down over decades. Lincoln was new to New Salem in '31. A striking figure at 6-ft., 4-in., Lincoln got the attention of the local band of troublemakers known as the Clarys Grove Boys. Jack Armstrong was their leader. When challenged to the match, Lincoln, in order to earn badly-needed respect and save his honor, accepted the offer. Long story shorter…Lincoln whooped Armstrong and offered to wrestle any other in the group, one at a time. There were no takers. Lincoln and Armstrong thereafter became lifelong friends. Lincoln often boarded with the Armstrongs in the early days while Hannah "foxed his trousers" mended his clothes and fed the penniless wanderer.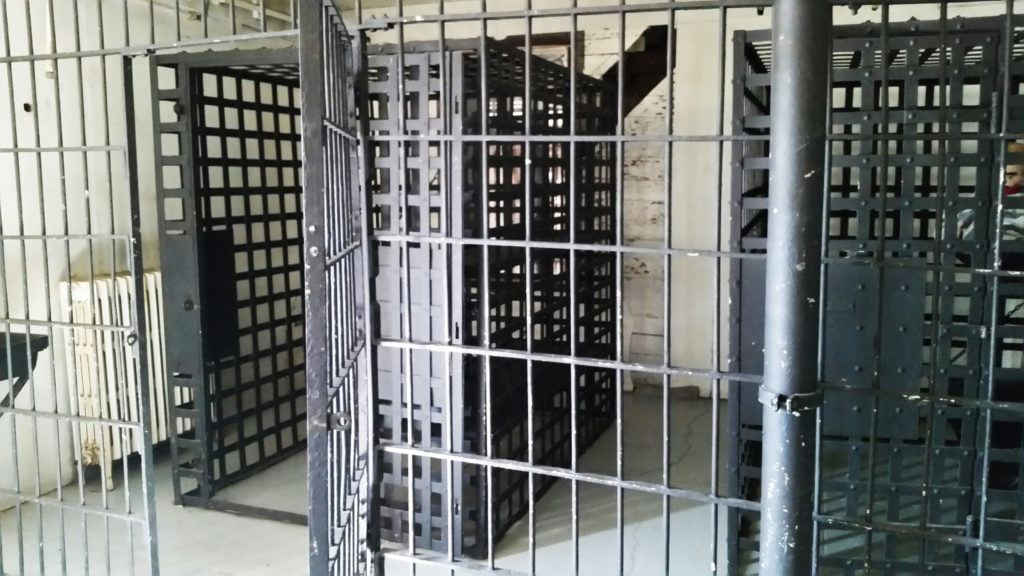 Lincoln never forgot the Armstrong's friendship and when Hannah pleaded with Lincoln to defend her boy, Lincoln accepted without hesitation. Further, in knowing that Hannah had little money to give, Lincoln refused any payment whatsoever for his services.
Lincoln took great care in selecting the jury, opting for young men in their 20s who might be more sympathetic to the accused murderer. Charles Allen, the key witness for the prosecution, swore that from a distance of 30 yards, at the precise time of 11 o'clock in the evening, he clearly saw the murder take place and saw exactly how it happened. When asked how he could be so certain, the witness described the full moon overhead that shined bright light down on the subjects. After conceding one point after another, at this moment, it looked bleak for Lincoln and the defense.
But remember what one of Lincoln's close lawyer friends once said, "Those who took Lincoln to be a simple-minded man, would soon wake up with their back in a ditch." Such was about to be the case. Through Lincoln's cross-examination, he kept repeating the assertion that the witness had clearly seen what happened. From a very friendly, conversational tone, Lincoln changed his demeanor noticeably and dramatically. No sooner than Lincoln shifted his tone, he called for an almanac. Lincoln read from Jayne's Almanac that documented that the moon had already set before the fight ensued. Therefore, the witness could not have clearly seen what he asserted he saw. As several members of the jury later stated, "The almanac floored the witness."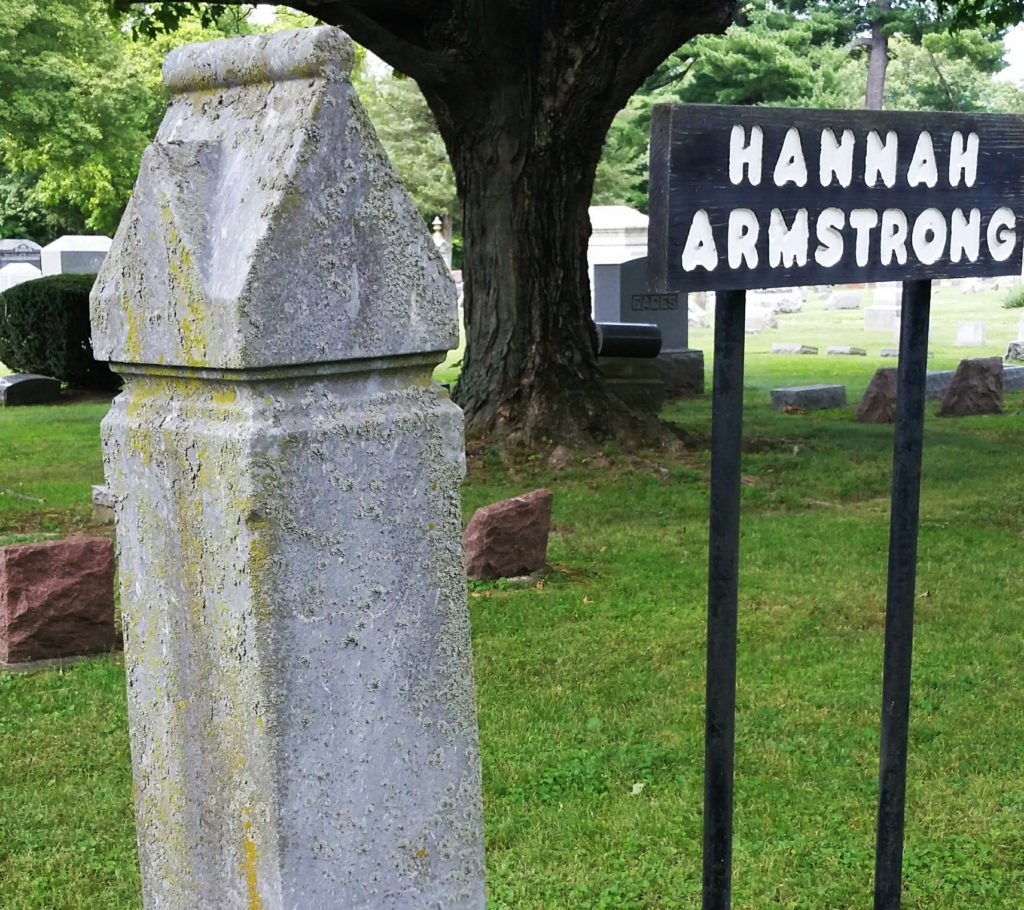 It wasn't over yet. In the closing arguments, Lincoln, the man dressed in white, poured it on with an emotional appeal to the jury. With his eyes filling up with tears, he told the jury "of his once being a poor, penniless, friendless boy…that Armstrong's father took him into his house, fed and clothed him, and gave him a home." William Walker, Lincoln's co-counsel in the trial, remembered that Lincoln spoke "of his kind feelings toward the mother of the prisoner," who was, by this time, "a widow." J. Henry Shaw, who prosecuted the case for the state, believed, "It was generally admitted that Lincoln's speech and personal appeal to the jury saved Armstrong," that he "took the jury by storm," that "his sympathies were fully enlisted in favor of the young man," and his "terrible sincerity could not but help arouse the same passion in the jury."
When the trial was over, Lincoln visited with Duff's mom Hannah. When she asked him what she owed him for his legal services, Lincoln responded, "Why, Hannah, I shant charge you a cent — never."
The Beardstown Courthouse, built in 1844, is remarkably well-preserved and is certainly worth the visit. The staff on hand is very well informed and exceptionally helpful. It's right on the corner in the Beardstown square and very simple to find. It's one of the few surviving courthouses in Illinois that Lincoln worked out of.
The Old Lincoln Courtroom and Museum is open Monday through Saturday 10 a.m. to 4 p.m. or call 217-323-3225. It's also open by appointment 217-248-6053 or 217-323-4514. Or email them at oldlincolncourtroom@gmail.com.
Sources:
A. Lincoln, a Biography by Ronald C. White, Jr., copyright 2009, 2010 Random House Trade Paperback Edition.
Old Lincoln Courtroom and Museum, Beardstown, Illinois.
Please like my History Mystery Man fan page on Facebook.
@DonRadebaugh
Google+