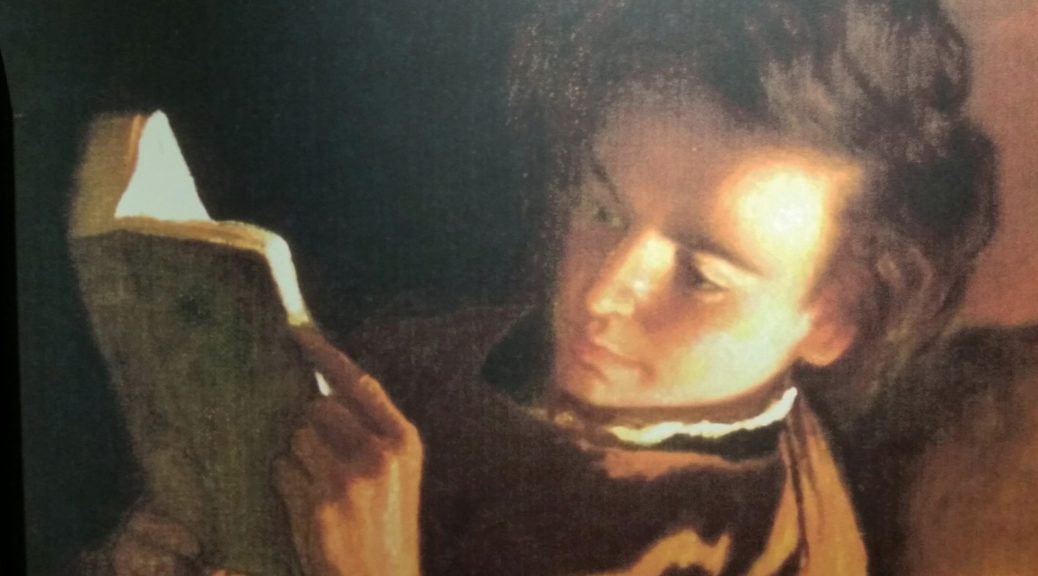 From boyhood to manhood, check out Lincoln's Indiana roots
From boyhood to manhood, check out Lincoln's Indiana roots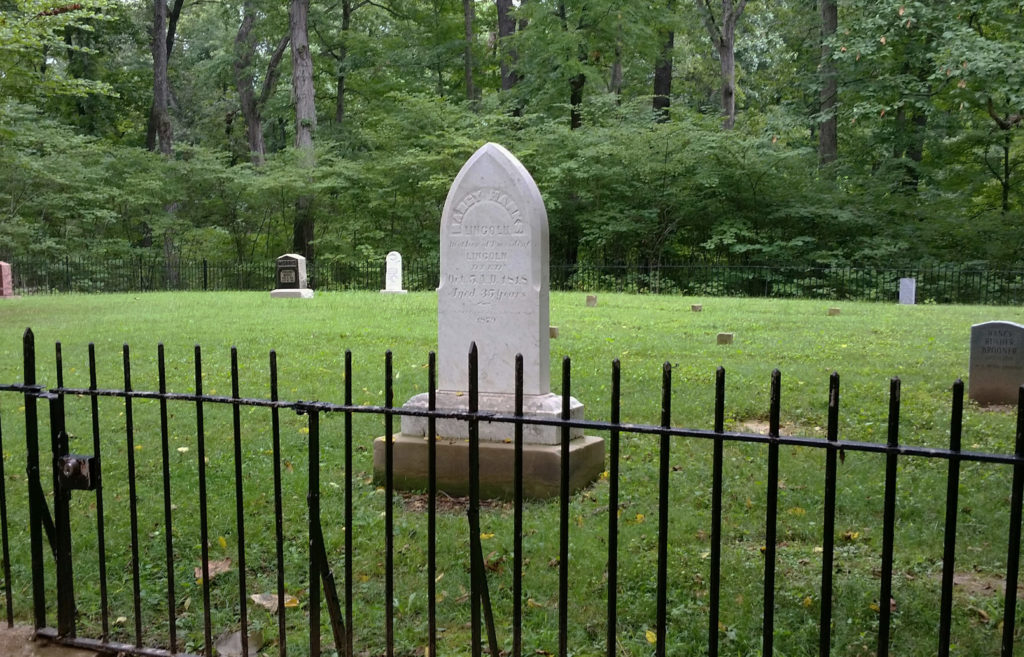 By Don Radebaugh — My annual late summer pilgrimage into the Land O Lincoln is something I look forward to year round. Coming from Ohio, I go through Indiana to get there…there being Illinois where the 16th President spent more of his life than anywhere else, from 1830 to 1861. Always eager to get there, I tend to blow right through Indiana, at times forgetting just how important the Hoosier state was in the creation of his incredible mind. In fact it was here in southern Indiana next to the Pigeon Creek where Lincoln spent some of his most formative years, from seven years old until he turned 21, about 14 years in all. Lincoln's boyhood home is now a beautiful national park, commemorating Lincoln's life in Indiana, and well worth visiting.
What happened here, good and bad, stayed with him forever. The lessons he learned on the untamed frontier were hard ones for sure, but the very best when it mattered most. How the Lincolns ever got here from their Kentucky home is another story altogether. There were two things, chiefly, that drove the family from Kentucky — land disputes between squatters which often became legal nightmares, and that "peculiar institution" called slavery. Slaves shackled together being marched down the old Cumberland road in front of their Kentucky cabin was an unwelcome sight for Thomas and his wife Nancy Hanks Lincoln. With great hope for a new beginning just beyond the Ohio River in Indiana, the Lincolns — Thomas, Nancy, and their two children Sarah and Abraham — packed their belongings in one coach in December 1816 and crossed the Ohio, landing at Troy, Indiana where the Anderson Creek meanders in. From there, the Lincolns had to carve their own road through the forest as they went (think about that one for a moment), eventually settling on present day Spencer County where, back in the day, bears roamed freely while the panthers' screams filled the night air. It was, in fact, at that time, the western frontier.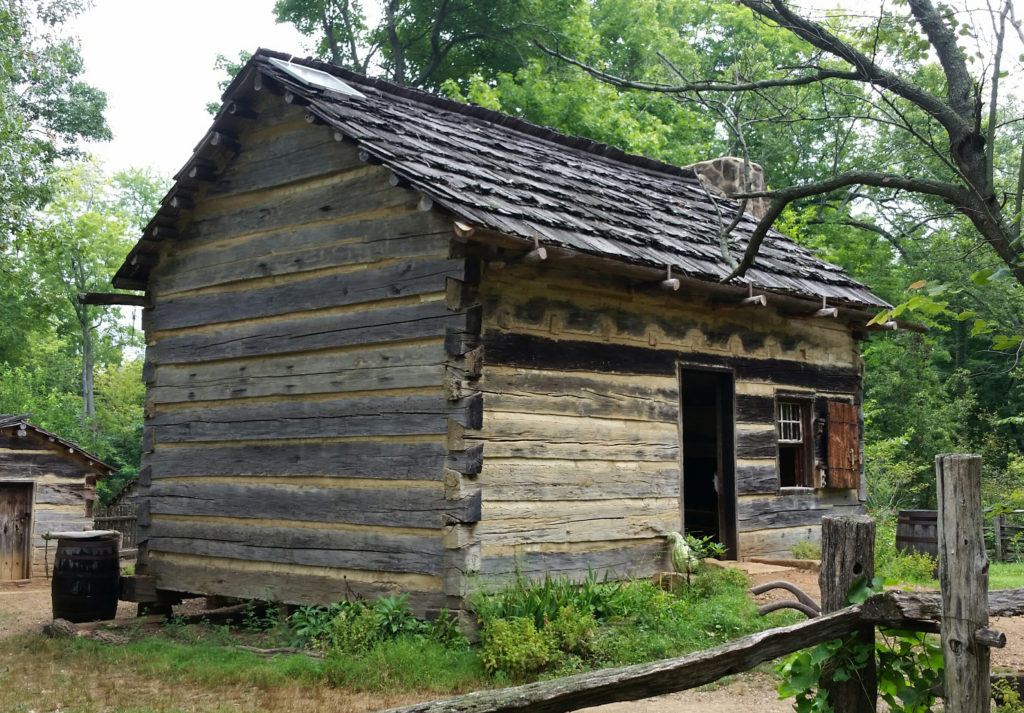 With winter coming quickly, the Lincolns hastily constructed a three-sided cabin — a "lean-to" — in order to block the winter winds. Once the weather broke, they went to work clearing land for crops and cutting down timber for their new, fully-enclosed log cabin. Lincoln became very adept with an axe, calling it "that most useful instrument." It's not exactly known just how many different cabins the Lincolns built in the Pigeon Creek community…some say two, others say three or four. We know the first round log cabin was disassembled, the logs from which appropriately hewn to give the home more rigidity when it was reassembled. The site is now marked where the foundation once was and a replica cabin has been constructed near to where the old cabin once stood.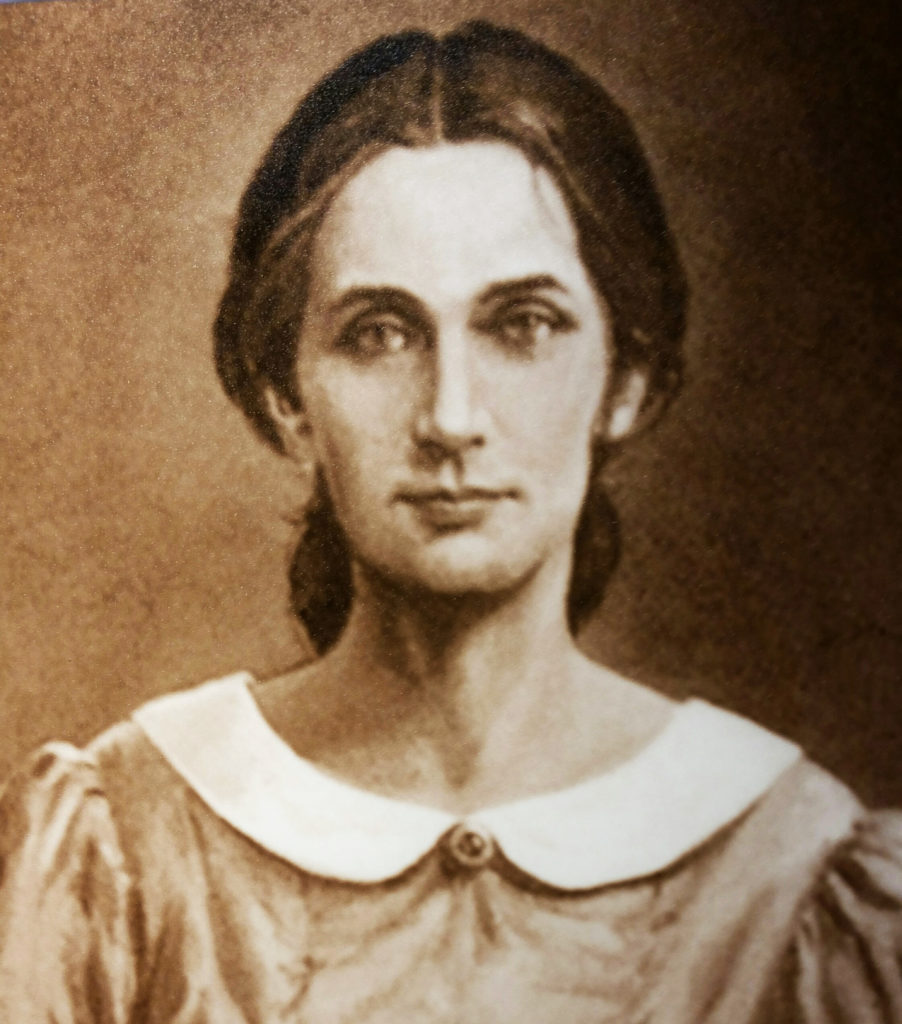 The Lincolns were in Indiana less than two years when the "Milk Sickness" devastated the pioneers in the new settlement. By most accounts, half the community perished after drinking tainted milk. Unknown to the Lincolns, or anyone else, the milk became poisoned after cows ate the 'white snake root' plant. First it took Lincoln's aunt and uncle. In their care, Lincoln's mother also fell ill. She didn't last long and died on Oct. 5, 1818. Lincoln was just 9, his sister 11. Young Abraham helped construct her coffin as he did for so many of his neighbors. For days, her body lay in the Lincoln cabin before she was buried on the highest hill near the cabin. Her grave, along with several other pioneers, is a big part of the experience when you visit the Lincoln Boyhood National Memorial.
With Nancy gone, Abraham clinged to his older sister Sarah, who he adored as he did his mother. "All that I am, or ever hope to be, I owe to my angel mother." With death all around and a family torn apart, Thomas Lincoln left Sarah and Abraham in the care of a cousin, Dennis Hanks, and traveled back to Kentucky in 1819 where he married the widow Sarah Bush Johnston. With the marriage consummated, Thomas, Sarah and her three children, John, Matilda and Elizabeth, traveled back to the Indiana home, bringing the tiny cabin count to eight people. Sarah went to work immediately on, not only whipping the house into shape, but scrubbing the kids up and forging bonds with a new family. She came to adore Abraham, as he did her. No doubt, she breathed new life into the Lincoln home.
Lincoln's new mom also encouraged him to read, which he most certainly did, the same books over and over as books were scarce on the frontier. Biographies on George Washington and Ben Franklin became his favorites as did the adventures he found in Aesop's Fables and Robinson Crusoe.
When Lincoln's cousin Dennis Hanks admonished Lincoln for reading Aesop's Fables, claiming it was a "pack of lies," Lincoln responded, "mighty fine pack of lies."
Lincoln grew tall, lanky and powerful while Thomas outsourced his son's services to nearby farmers and merchants. Around 1825, one James Taylor commissioned Lincoln to build a small rowboat in which he could ferry passengers out to passing commercial boats. The ferry operated out of Troy, Indiana. One day, after dropping off two men on a passing boat in the middle of the Ohio River, each tossed a half dollar back into Lincoln's boat.
"I could scarcely believe that I, a penniless, poor boy, could earn a dollar in less than a day." Suddenly, the world seemed "fairer and wider" to Lincoln who began to envision the possibilities.

"My father taught me how to work but not to love it…I'd rather read, tell stories, crack jokes, talk, laugh…anything but work."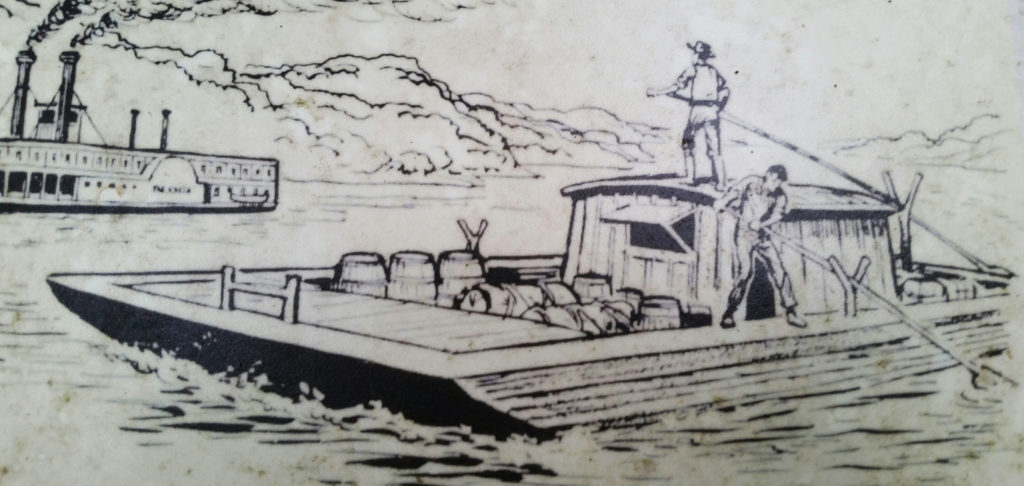 In nearby Gentryville, named after the town's founder James Gentry, Lincoln and Gentry's son Allen Gentry were hired to take a flatboat, loaded with supplies and produce, down the Mississippi River to New Orleans in 1828. It was there that Lincoln witnessed for the first time slave families being ripped apart on the auction blocks. The experience touched him deeply and left an indelible mark. He was known to have said afterward that if he ever got the chance to hit slavery, that he was "going to hit it hard."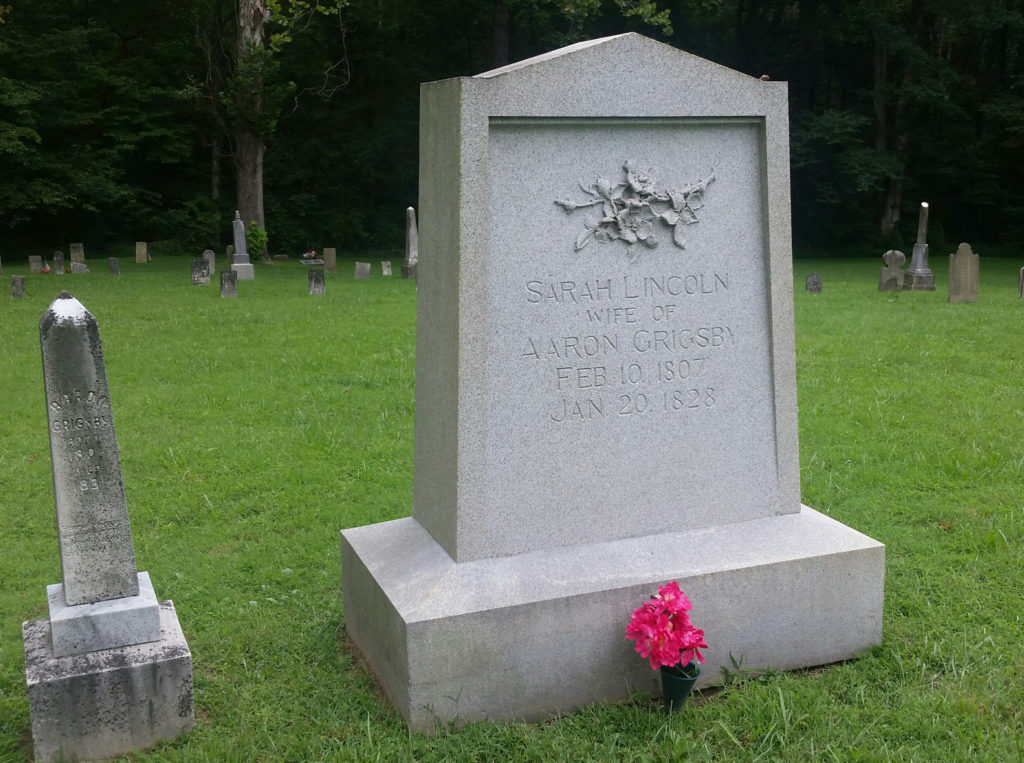 Despite his experience with slavery in New Orleans, the trip also provided great adventure for Lincoln, who by now was yearning to break free from his father's paternal grip and venture out on his own. The trip also provided a diversion from yet another tragedy. After Lincoln's sister Sarah married Aaron Grigsby in 1826, she died during childbirth 18 months later. She was buried with her child in her arms. Lincoln was devastated. A neighbor of the Lincoln's later gave an account of Sarah's death.
"(Abraham) was out in our little smoke house at our house doing a little carpenter work when Aaron, Sarah's husband, came running up from his house a quarter mile away and said that Sarah had just died. We went out and told Abe. I never will forget that scene. He sat down in the door of the smoke house and buried his face in his hands. The tears slowly trickled from between his bony fingers and his gaunt frame shook with sobs. We turned away."
Sarah's husband Aaron married shortly thereafter but died a year later and is buried in the old cemetery at the Pigeon Creek Church, the same church where Lincoln served as the church sexton. The sexton's duties included taking care of the church property, ringing the bell for services and digging graves.
In 1830, another breakout of the Milk Sickness threatened the Pigeon Creek community yet again. By now the Lincolns had had enough and began making plans to move to Illinois with the promise of more fertile land and of course, anything to escape the Milk Sickness and the sadness they would leave behind. The Lincolns spent their final night in the community in nearby Gentryville, probably staying with the Gentrys before they set off for Illinois in March 1830, crossing the Wabash River in Vincennes, Indiana.
I had been looking for the original home site of the Gentrys and finally found it on this trip, buried deep in the forest next to the Gentryville Cemetery, where the Gentrys are buried. Back in those days, the  backyards of settler's homes became the family plot for cemeteries.
Lincoln only returned to his boyhood home once more, in 1844 when he came to deliver a political speech on behalf of the Whig party, to which he belonged. He stayed with his friend Colonel William Jones in Gentryville. The brick house in which Lincoln stayed, originally constructed in 1834, still exists today and has been restored.
"My childhood's home I see again, and sadden with the view; And still, as memory crowds around my brain, there's pleasure in it too."
If you ever get the chance to visit the Lincoln Boyhood National Memorial, I would strongly recommend it. It's not only beautiful, but riveting because if you allow it, it takes you back in time when Abraham Lincoln, from merely a boy, grew to honorable manhood. I would also recommend staying at the Lincoln State Park right across the street. I certainly haven't been to every state park in the Union, but it's definitely the nicest, cleanest and prettiest I've ever camped out at. They also have a huge, beautiful outdoor amphitheater where you can see anything from a long-running play on Lincoln to a Grand Funk Railroad concert, a Beatles Tribute band and more.
Until next time, see you in Land O Lincoln!
Please like my History Mystery Man fan page on Facebook.
@DonRadebaugh
Google+