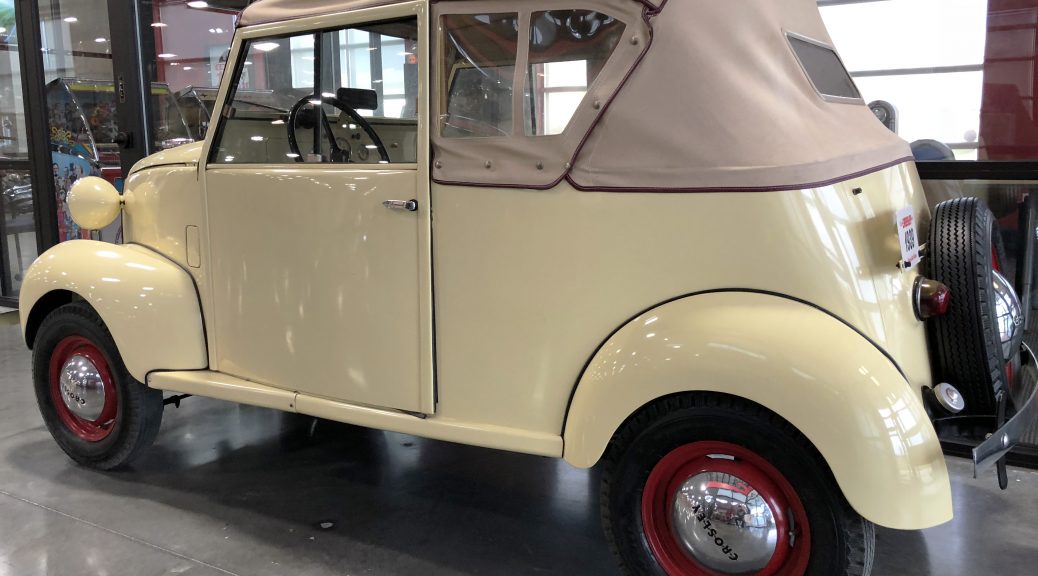 The Crosley Brothers Story parts 6 & 7
The Crosley Brothers Story parts 6 & 7
With the war winding down overseas, there were big changes on the horizon for the Crosley Corporation. After a quarter century in the radio business, Powel was bored, and Lewis was tired. Both were pushing 60 and both could see that maintaining market share in the radio business in the post-war economy was going to be difficult at best. Besides, Powel still had his heart set on manufacturing cars, and with the war ending, there would supposedly be abundant steel in the states for wide-scale manufacturing. The time was right to sell. Enter the AVCO company, a conglomerate during the war that manufactured airplanes, buses, furnaces, aircraft carriers and more. AVCO also had a domestic products division. Buying Crosley would allow them to expand the company's appliance offerings. It made sense on both sides of the bargaining table.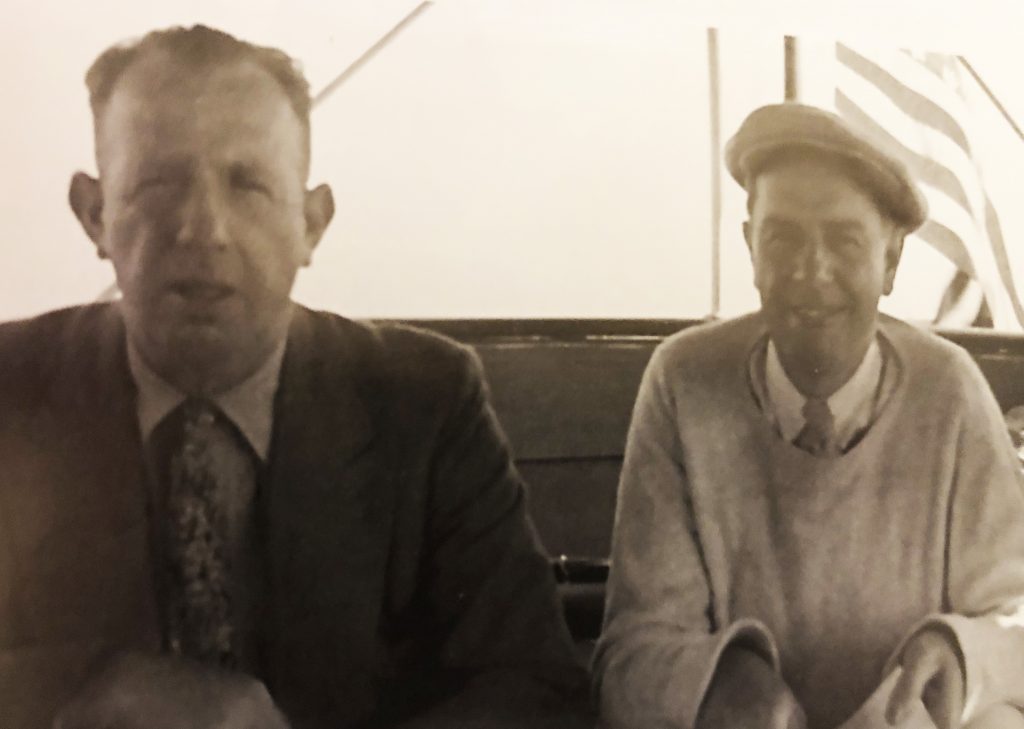 By mid 1945, Business Week and Time ran profiles on Powel. "My decision to sell was based on personal considerations, one of which is my desire to concentrate on the manufacture of the Crosley auto." It was indeed his "lifelong ambition to build a small car within the means of the average wage earner."
On June 21, Powell offered stock in Crosley Motors, Inc. The next day he applied to the FCC to transfer his broadcast licenses – AM, FM, TV, Shortwave and radio-fax to AVCO. With the sale of Crosley Corporation behind him, Powel was free to focus on the compact Crosley car. The post-war Crosley would be faster than the 1939 – '42 models, with a top speed of 60 mph. Equipped with his COBRA engine, he also envisioned an aluminum body. As always, Powel had the vision; Lewis had to figure out how to make it happen. The brothers had every intention of building the car in Cincinnati; but no building with adequate space could be found. They settled on a factory building in Marion, Ind. With that problem solved, another one surfaced. Powel couldn't find aluminum anywhere and was forced to abandon his plans for an "aircraft-style" aluminum body and go with all-steel construction. Finally, on May 9, 1946, the first Crosley car came off the Marion, Ind. assembly line. As production ramped up, Powel announced the introduction of new Crosley pickup trucks and convertible cars. There was reason to be optimistic. Having turned out 16,637 cars with a net profit of $476,065 on $12 million-plus gross, the fiscal year-end financial statements that came out in mid-1947 were encouraging.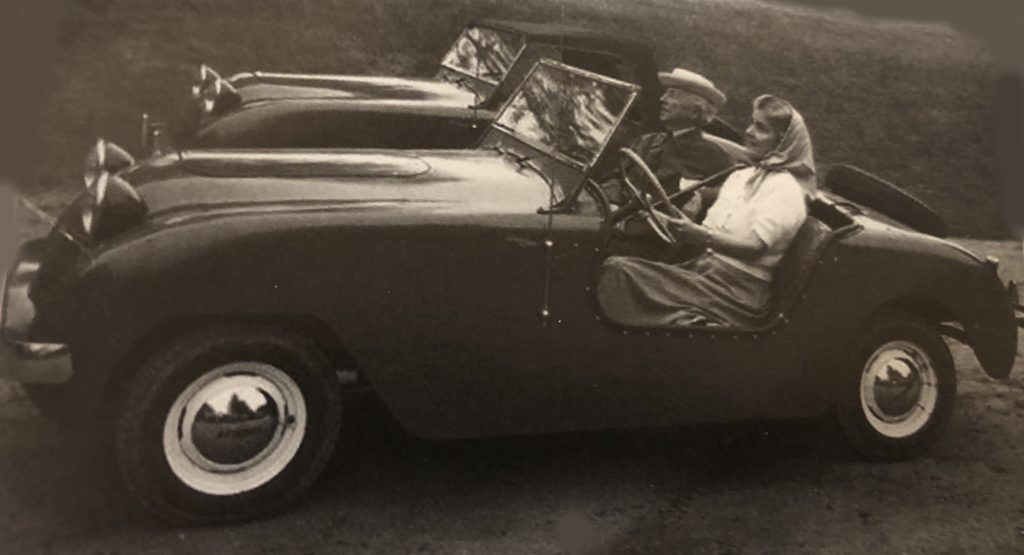 The year 1948 looked even better. There were now six models in Crosley's lineup. In addition to the sedans, convertibles and pickups, a panel delivery truck, a sports-utility vehicle and an all-steel station wagon were introduced. By fiscal year's end, another good financial report showed an after-tax profit of $807,096. Total Crosley production through June 1948 increased to 42,794 cars. Then, Powel's world came crashing down.
Part 7
It started on June 14, 1948 when Powel's son, Powel III, awoke early at his Florida home and was stung by a bee while working in his backyard. Within hours, he was dead. His father was devastated. First his beloved wife Gwendolyn, and now his namesake. Simultaneously, Crosley cars started coming back. As it turned out, there were corrosion issues with the stamped, sheet-metal COBRA engines that caused overheating. And by 1949, the consumer marketplace had changed drastically. Gasoline rationing – a result of the war – was over. Gas was only 20 cents a gallon. Mass-producing a tiny, inexpensive compact car for the masses – Powel's specialty – was no longer an advantage. The American public was thinking big again. So was Detroit, making big, stylish, powerful cars with powerful engines. At the same time, prices for steel, rubber and other materials were rising, making it more difficult to hold the line on Crosley's attractive prices. The problems with the COBRA engine were not yet solved either; they only got worse. Crosley cars were going into the shop with cracked blocks, and they were not coming back out. Orders began to drop.
Powel had no intention to ignore his customers, the 10s of thousands of folks who traded their hard-earned money for his Crosley cars and trucks. He was a man of his word and planned to follow through with his end of the bargain. His answer was the new CIBA engine, one equipped with a cast iron block, something his brother Lewis had wanted all along. He also improved the brake packages, installing disc brakes, the first to go on American cars. Despite a brief bright spot in '49 when Crosley Motors came out with the new Hotshot – America's first post-war sports car – the company reported a net loss of $1,030,309 for fiscal year 1948. And '49 was even worse with production coming in at 8,939 cars and trucks, less than one-third the number sold the year before. The year 1950 looked no better as Crosley vehicle sales continued to decline. Then there was the horrible news on October 2 that Powel Crosley IV, who had just joined the marines with his grandfather's blessing, was killed in Korea when his platoon was ambushed by North Korean soldiers. Again, Powel was devastated.
The 1951 model year didn't help, revealing that just 4,831 cars were produced, reporting a loss for the fiscal year of $846,686. The writing was on the wall. Powel put millions into Crosley Motors; he wasn't putting in anymore.
Demand for Crosley cars and trucks was so low in 1952 that over half the workers at the Marion plant were laid off. Powel realized he had to merge, sell or shut it down. When an offer came from the General Tire & Rubber Company to buy Crosley Motors, Powel moved forward on the deal. The sale was formally announced on July 17, 1952. As another bitter pill to swallow, General Tire had no intention of producing Crosley vehicles; they wanted the CIBA engine business. Crosley Motors' financial losses would also carry over to General Tire, serving them well when the "taxman" came calling. It was nothing but disappointment and embarrassment for Powel, who had poured so much of himself into building Crosley cars.
If there was a bright spot in '52, it was Powel's marriage to Eve Brokaw. On the heels of all of Powel's disappointment over the failure of Crosley Motors, coupled with the deaths of his mother, his wife, son and grandson, Eve, helped cushion the blows, at least for a while. On May 27, 1953, she was admitted to Cincinnati's Holmes Hospital. Thirty-eight days later, she died of cancer. Powel could hardly imagine what might come next.
Source & photo credits: Crosley, by Rusty McClure, Copyright 2006
Find the History Mystery Man on Facebook and YouTube.
Google+